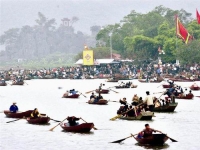 Visit Endangered Primate Rescue Center which is responsible for rescuing individual animals of rare primates. Now it is home to over 140 creatures and 100 offspring in all from 15 species of gibbon (long-armed, fruit-eating ape), languor (long-tailed tree-dwelling monkey)
2 DAY CUC PHUONG NATIONAL PARK – PERFUME PAGODA
DAY 1: HANOI – CUC PHUONG NATIONAL PARK ( L ) :
8:00 AM: Depart from Hanoi to Cuc Phuong National Park, arrive at 10:00 AM.
* Visit Endangered Primate Rescue Center which is responsible for rescuing individual animals of rare primates. Now it is home to over 140 creatures and 100 offspring in all from 15 species of gibbon (long-armed, fruit-eating ape), languor (long-tailed tree-dwelling monkey) and Lories (smaller nocturnal primate with large eyes). Visiting time is around 1 hour.
* Keep driving to visit Prehistoric People Cave where Ancient people lived 7500 years ago in the first part. The 2nd part where famous by 19 species of bat, it will be discovered with torch-light by yourself. A narrow way directs you to the 3 parts with many beautiful stalactites and stalagmites.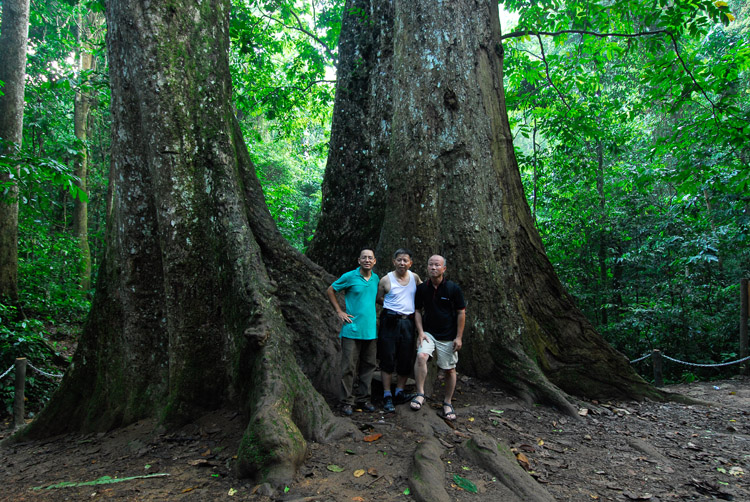 *After lunch, have a long trek about 2,5 hours to visit 1000 year old tree. You have chance to understand about many different kinds of tree and plant, animal and insect…
*Overnight in the park.
Day 2: CUC PHUONG NATIONAL PARK – PERFUME PAGODA ( B, L ) :
8:00 AM: After breakfast, head to Perfume pagoda.
10.30: Reach Duc habour, getting on the rowing boat:
* We have an hour to enjoy marvelous scenery along the Yen River which surrounded by dramatic limestone cliffs, as well as the historical grandeur of the pagoda complex such as Trinh Temple ( Registration Shrine ).
* Trekking up ( one hour ) or go by cable car to Huong Tich Mountain to visit the main cave (inner cave) that located inside the cave with the same name and enjoy the art of nature-made here.
* Going down to visit Thien Tru ( Heaven's Kitchen the name shows its meaning: the pagoda islocated under the constellation of eating and drinking ) pagoda which is at the bottom of the mountain also called outer pagoda.
Lunch will be at one of the best food stalls near Thien Tru Pagoda.
16.00: Enjoy picturesque countryside on the way back to Hanoi.Arrive Hanoi at 18.00
Notes:
- Bring passport, sunscreen; good shoes; cap/hat and insect repellent.
- Dress modestly and respectfully once visiting pagoda.
| | | | | | |
| --- | --- | --- | --- | --- | --- |
| Pax | 1 | 2 | 3-5 | 6-9 | Over 10 |
| Price | 267 | 157 | 113 | 96 | 85 |
Rates vary frequently. Please contact us to get the best possible price based
upon your travel period and specific touring needs.
Copyright © 2004 Queen Travel Hanoi: 65 Hang Bac, District Hoan Kiem - Phone: (+84 ) 24.38260.860 - (+84) 24.38260.300 - Voyage Vietnam