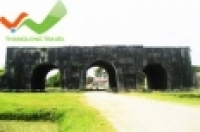 The Lake City is a spectacular work by engineering and building large rock art and the combination of unique traditional building unique in VietnamThe Lake City is located in Vinh Tien and Vinh Long, Vinh Quang Vinh Yen, Vinh Phuc, Vinh Ninh, Vinh Khang Vinh Thanh and Vinh Loc town (Vinh Loc district), Thanh Hoa province.
Xem chi tiết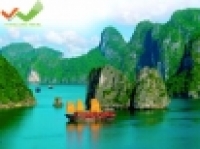 Halong Bay has magnificent views up here is a very attractive tourist destination with domestic travelers and international.Ha Long Bay in Quang Ninh Province, located northeast of the country, with an area of about 1,969 islands 1.553km2 heaving create interesting landscape. The presence of the Gulf and the island on the Bay is a unique testament to the historical development of the earth, including geological characteristics and process of mobilization and continuous development of systems Fengcong Karst terrain types and Fengling.
Xem chi tiết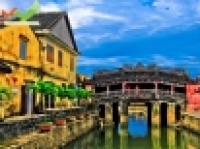 Hoi An, close to Da Nang city 30 kilometers southeast from the city of Tam Ky 60 km northeast. The architecture in the old town of Hoi An kept almost intact for more than a thousand architectural monuments such as streets, buildings, assembly halls, temples, pagodas, temples, churches, ethnic, ancient wells, ancient tomb .. . the architecture both traditional art shades of Vietnam, expressing the cultural exchanges with the integration of Eastern and Western countries.
Xem chi tiết
Copyright © 2004 Queen Travel Hanoi: 65 Hang Bac, District Hoan Kiem - Phone: (+84 ) 24.38260.860 - (+84) 24.38260.300 - Voyage Vietnam