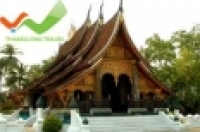 Vang Vieng is after Luan Prabang, the ancient capital of Laos, a cultural heritage has been recognized World and many tourists choose. According to most of them, can not help but come to Laos Pha Bang Luan.If Luang Prabang once known as the center of Buddhism Laos is not uncommon presence here almost 40 temples, built from different dynasties. Like the palace monuments, temples in Luang Prabang bearing characteristic architecture Laos and largely preserved largely intact, or embellish fake renovated but still preserves ancient uniqueness . Guests here can catch the temples everywhere, from mountaintop to between streets, from this side of the river to the other side of the river, each temple are marked cultural and high value terms art.
Xem chi tiết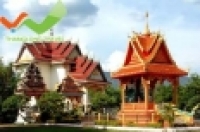 Laos has many attractive city for tourism as Vientiane, Luangprabang, Golden Triangle area ... who once to Pakse are unforgettable memories.From Vientiane to Pakse about 700km, if traveling by plane takes more than one hour hours, while driving along the 13, with the speed of 100km / h takes about a day. Travelers want from Pakse to essential points as Bolovens plateau, Attapeu Province, about Gia Lai, Kon Tum (Vietnam) or want to go to Cambodia, it just went more left until the border 40km.
Xem chi tiết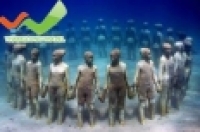 Cancun Underwater Museum (Musa) exhibited a series of works by the British sculptor Jason Taylor deCaires in shallow waters between Cancun and Isla de Mujeres, Quintana Roo state.The coastal city of Cancun, Mexico, world famous for the attractive resort. Since 2010, the number of tourists flock to the four winds increasing to admire first underwater museum in the world.
Xem chi tiết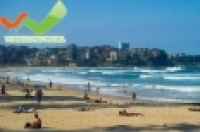 Manly is the starting point of a series of northern beaches of Sydney and go straight to the final point is Palm Beach.Manly Beach is one of the famous beach suburb of Australia along the coastal road north of Sydney. Manly Beach is Captain Arthur Phillip, the first governor of New South Wales in 1788 to name, because he was impressed with "confident demeanor and a man" of Aboriginal place. Located between Sydney Harbour beaches are quiet and well-known surfing beaches on the shores of the Pacific, relaxed nature of Manly Beach from a busy bustling Sydney seems different not a whole, although two This place just a short ferry ride. Sydney Manly is a great beach for the whole family. From the beach in the harbor, Manly Corso with palm trees leads you to walk Steyne ramp, where a lot of surf shops selling everything from surfboards to the bikini.
Xem chi tiết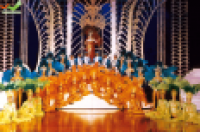 Most foreign visitors to Thailand are trying once see the boys transgender performers sing and dance on the stage lit.To see the beautiful transsexual man, you are not videographers in the theater and buy tickets equivalent to about 350,000 to 500,000.
Xem chi tiết
Copyright © 2004 Queen Travel Hanoi: 65 Hang Bac, District Hoan Kiem - Phone: (+84 ) 24.38260.860 - (+84) 24.38260.300 - Voyage Vietnam